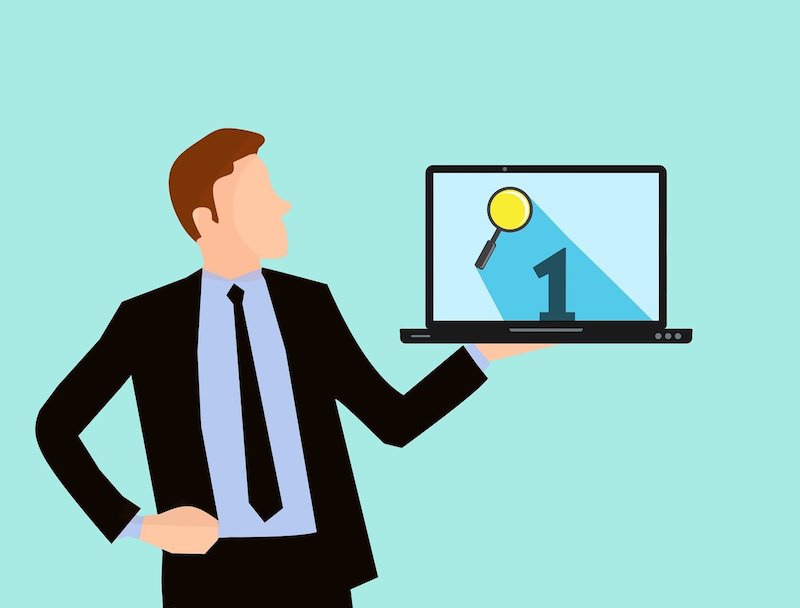 It's a long way to the top if you want to rock 'n' roll — the same can be said about improving your ranking on Google SERPs. Everyone wants to be on Page 1, in Position 1 for their targeted keyword phrase right now — a spot that 1 in 3 searchers will click on. Likewise, no one wants to be pushed down to Page 2 (shudder!) — a place 3 in 4 Google search users never venture. But SEO success doesn't happen overnight, and there's no one universal path to the summit. 
However, there are a handful of organic SEO and paid search strategies that can make your climb to improved search engine rankings a little easier. 
Organic SEO strategies
Show your keyword savvy
If you want to organically rank for a keyword phrase on Google SERPs, that keyword phrase should obviously be the focal point of the page you're trying to boost. But there's a difference between your content being about something and your content screaming about something. To stay on the right side of that fine line, we recommend the following:
DO: Use primary keywords in the URL, page title, headings and subheadings, and metadata (such as alt text for images and the meta descriptions that appear as previews in SERPs).
DO: Incorporate the primary keyword phrase in the introductory paragraph and closer.
DO: Mix in primary keywords and closely related secondary keywords judiciously throughout the body copy.
DO: Start and regularly post blogs — this will give you an opportunity to rank for more keywords.
DON'T: Resort to keyword stuffing — it's obnoxious and Google will penalize you for it.
DON'T:  Attempt to rank for too many keywords on one page; stay focused and on-topic.
DON'T: Sacrifice readability over repeating a keyword phrase exactly. Remember that you are writing for humans first and machines second.
Cultivate diverse content
As a content creator, your prime objective is engagement — measured by time spent on page and pages per visit. That doesn't necessarily mean more to read; it could mean something to watch (e.g., a related YouTube video) or listen to (a related podcast), preferably something your company is directly featured in. 
Videos are one of the easier ways to extend time on page; well-conceived infographics are a brilliant way to reel in new users as they are practically begging to be shared. 
Smooth out the user experience
Readability and flow
Beware the wall of text. Break up content into digestible chunks using headers, graphics and videos, and bullet points where they make sense. Each section of a page should flow readily into the next, and each page should contain links and buttons that segue naturally into related blog posts and pages. Tools like Hotjar are great for seeing how users interact with your pages.
Prioritize mobile
Over 60 percent of Google searches are conducted from mobile devices. Make absolutely sure your website is optimized for and responsive on smartphones, otherwise traffic will leave as quickly as it came. 
Page speed
Page speed has become an increasingly important part of the Google Search ranking algorithm, especially with the establishment of its Core Web Vitals. Enhancing page loading performance can get pretty technical, but in essence, your goal is to reduce clutter on-page and in the code. Compress and optimize images and video; ditch the unnecessary JavaScript. For a quick checkup on page speed, use the Google PageSpeed Insights tool.
Build links
On the Internet as in real life, it's all about who you know. When your business is associated with reputable sources in your field or industry, your search presence benefits. Citation building  — mentions of your business name, address, phone number, and website — in online directories and data aggregators (structured) or on blogs, social media posts, or news websites are incredibly valuable in improving your search engine rankings. 
Paid search strategies
Google Ads
If you'd rather not play the long game and get more search visibility right now, you may want to double down on your paid search strategies. Google Ads appear above organic search results on Google SERPs and are charged per click. It will be displayed until a set budget is depleted.
A successful Google Ad involves bidding on the right keywords (those that receive good search volume, are not too broad, and are not too competitive) and targeting the right audiences — within a certain geographical area, for example. Landing page quality is key to conversions, so all the UX advice we mentioned earlier still applies! 
Google LSAs
Google LSAs — or Local Service Ads — appear on Google SERPs even higher than regular Google Ads in groups of three (desktop) or two (mobile). Advertisers are charged per lead rather than per click and there is no bidding on search terms; Google serves up the most relevant one automatically (like organic search results). To participate, you'll have to register for a Google LSA account and would be well-advised to apply for a Google Guaranteed badge. 
Google Business Profile
Roughly half of all searches are made with local intent, so if there is a physical location or service area associated with your business, claiming, verifying, updating, and maintaining your Google Business Profile listing is of paramount importance. That's because the information in your GBP listing influences ranking not only on Google SERPs, but on Google Maps and Local Services Ads as well. 
If managed properly, your business could be featured in the Local 3 Pack as one of the standout businesses in your category — framed prominently at the very top of Google search results. ASAPmaps can get you there, putting the process on autopilot.