Optimizing your business' presence on Google Maps may seem like a waste of time, but it actually may be the best thing you can do for your company. Just letting Google know that you are there and that your business exists is a great start to improving your visibility on the web. Knowing the importance of Google Maps, how to get your business on the map, and the difference between paid ads and organic map listings will put you in the right direction of growing your business.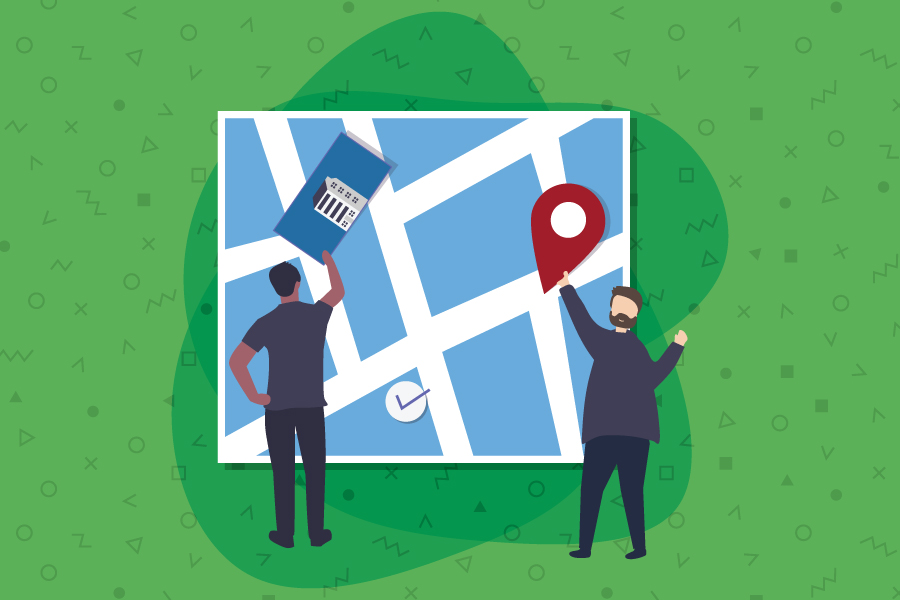 The Importance of Google Maps
Since Google accounts for nearly 88% of all mobile searches, having your business on Google Maps is a must. Google Maps marketing makes it easy for customers to find your business when not specifically looking for your business, but instead, your industry or services. If utilized correctly, this is essentially a free way to advertise!
Getting Your Business on Google Maps
In order to get your business to show up on Google Maps, you first need to add and verify your company on Google My Business (GMB). Getting your listing set up on GMB can be tedious, but its effect on your search visibility makes it all worth it.
Many owners believe that just adding their business to Google Maps will suffice. However, it is important to keep your GMB listing active and engaging to users by utilizing all of the features offered by Google My Business. This includes updating all of your business information (category, hours, description, etc.), uploading posts and photos to your listing each week, receiving and responding to customer reviews, and much more. If you need some help or inspiration, you can quickly learn how to optimize your Google My Business.
Google has what is called the local 3 pack. Generally, a user is going to choose one of the three options presented to them as long as they match the user's search intent. This means that if your business does not appear in the local 3 pack, your chances of being found for searches related to your business become exponentially lower.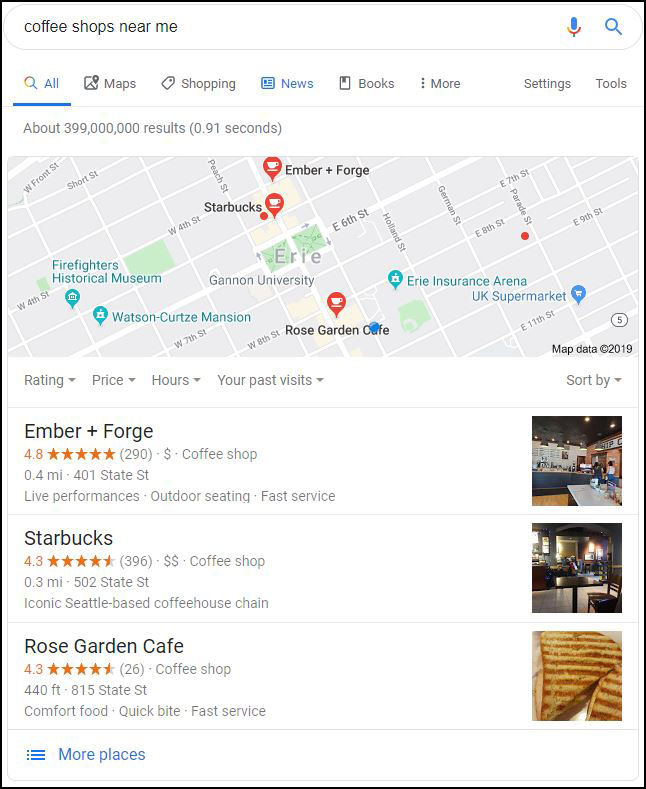 Paid Ads vs. Organic Google Maps Listings
Organic traffic from Google can take more time than one is willing to wait for. This is when business owners turn to paid advertisements while waiting for their organic efforts to kick in. Paid ads appear at the very top of Google Maps results and can be distinguished from organic results with an icon that reads "Ad" next to the rating of the company, as shown below. One thing to keep in mind about paid advertisements on Google Maps is that many users tend to not click on ads since they know they are sponsored. However, this hasn't stopped businesses from turning a profit as a result of their ads.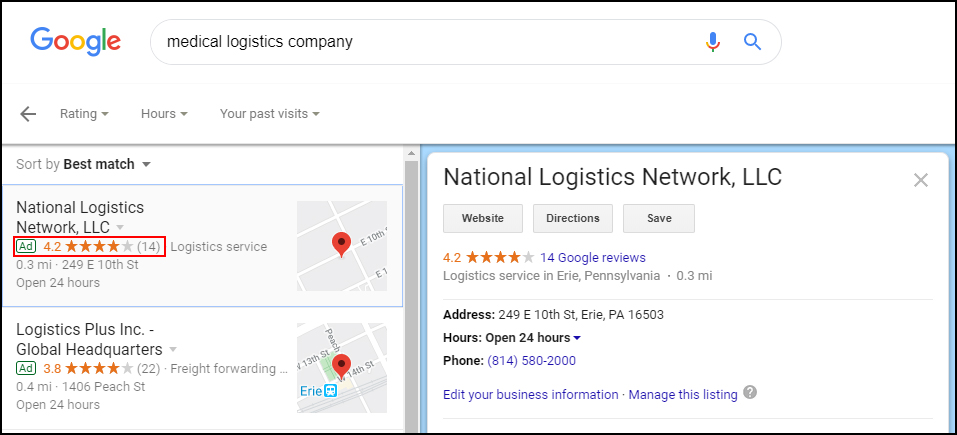 Ranking on Google Maps
Ranking on Google Maps is a competitive concept. Every local business wants to be the first link that appears when a user makes a search for an item, business, or service in their area. That is why it is critical to show Google that your business is active and engaging with customers online. We know it can be time-consuming, which is why we created ASAPmaps. Take the stress of Google Maps marketing off your plate and let us handle it! Get started today to see what ASAPmaps can do for your business.