When searching for a business in local search results, you may see a box showing 3 top choices for you on Google Maps. This is known as the local pack or the Google "snack pack." As a business owner, you need your business to be in one of those top three spots, and the only way to do that is to fully understand the Google Maps Ranking Factors. From there, you can begin to optimize your web presence for local search. Here are the 3 main Google Maps Ranking Factors and how you should optimize for them.
1. Proximity
When a consumer is searching for something on Google or other search engines such as Bing, 40% of the time they are looking for something local. Proximity searches can be lumped into two categories: geo-modified and non-geo modified searches. Remember when we would all search for something and write near me at the end of it? Nowadays, it is implied that consumers are searching for local businesses, so they do not need to include the near me. This is what is called a non-geo modified search.
Non-geo modified searches do not include a location at the end of the keyword(s). If somebody were searching for coffee shops and just typed "coffee shops" into Google, they would automatically get results that are closest to them, as search engines heavily rely on proximity when a location is not specified.
If a consumer is searching for coffee shops in a specific area, and they state the location they are looking in, they will get all of the coffee shops listed in that area, in order of who has the strongest relevance and prominence, not necessarily the ones that are closest to them. This is called a geo-modified search.
2. Prominence
With prominence being a significant Google Maps Ranking Factor, you need to know how well-known your business is to the community. The best way to gain online authority for your business is to receive
Google reviews
from your customers and to utilize
local citations
.
Reviews can make or break a business. A consumer is more willing to do business with someone who has 100 reviews rather than someone with 10. This builds on the idea of trust and authority. Not only should you encourage customers to review your company, but you also should respond to any reviews left, positive or negative. Read one of our previous blog posts for
tips on how to respond to negative reviews
.
Citations are another great way to improve your prominence on the web. A citation is any mention of your business' NAPW (name, address, phone number, and website). It does not have to include all four aspects of the NAPW; however, if it does, you're going to get the most out of that citation. There are many ways to get citations, whether they are in directories or mentions on blog sites and more. If this seems to be a bit much, our experts at ASAPmaps can help clean up your business' citations.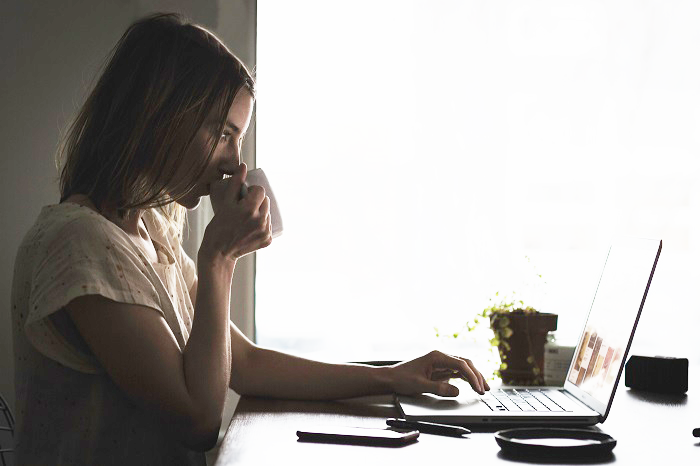 3. Relevance
Relevance has a ton of aspects to it, so we will just cover the basics. Relevance can deal with your Google My Business listing, content on your website, and much more. Hopefully, these tips will help you keep your business relevant in the eyes of search engines.
When creating your Google My Business listing, make sure the selected category best fits your company. You wouldn't want to own a laundromat and have your listing come up under searches for department stores, so be sure that you only select categories that are most relevant to your business. Another important factor when first creating your Google My Business listing is adding a business description. Keywords within this description will help Google give the most relevant search results to a consumer.
Believe it or not, the content on your website will have an impact on local SEO. When a user searches for something, Google crawls through sites, analyzing the information within the website and pulling keywords, so it is important to use language that an everyday person might type into a Google search bar.
Getting into the more technical aspects of local SEO, meta-descriptions and title tags also play a critical role. First impressions on a Google search engine results page (SERP) will help a consumer decide whether or not they would like to visit your website. Your title tag should include a primary keyword phrase that is searched for, and your description should not only catch the eye of the consumer but also keep their interest enough for them to click the link onto your website.
Another technical aspect to focus on would be body tags and alt text on images. Body tags (i.e., h1, h2, etc.) are essential because not only do they organize information for the reader, they also give the reader an idea of what they should expect in the succeeding paragraphs. Alt text, on the other hand, deals with images rather than text. When posting a picture on your site, you have the option to add alt text. This helps search engines crawl and fully understand what exactly the image is portraying. At the same time, it is an excellent opportunity to add your keywords to better optimize your page.
While there are a plethora of aspects that play into the relevance of a business and their webpages, the final elements we will cover are links, internal and external. Including links within content that lead to other relevant pages on your website help the user navigate your site with ease while visiting all pages that focus on a specific topic or keyword. External links help users navigate from your website to another, in case you cannot offer the full amount of information the user is looking for.
Get Found on Google Maps
Getting your business to the top of local search engine results pages can be tricky and time-consuming, but hopefully, now you have a better understanding of the Google Maps Ranking Factors to help you achieve your goal of climbing to the top! If you can't seem to figure all of this stuff out (we know, it is a lot), we have a team of local search experts who may be able to help you out. Get started with ASAPmaps and let us do the hard work for you.