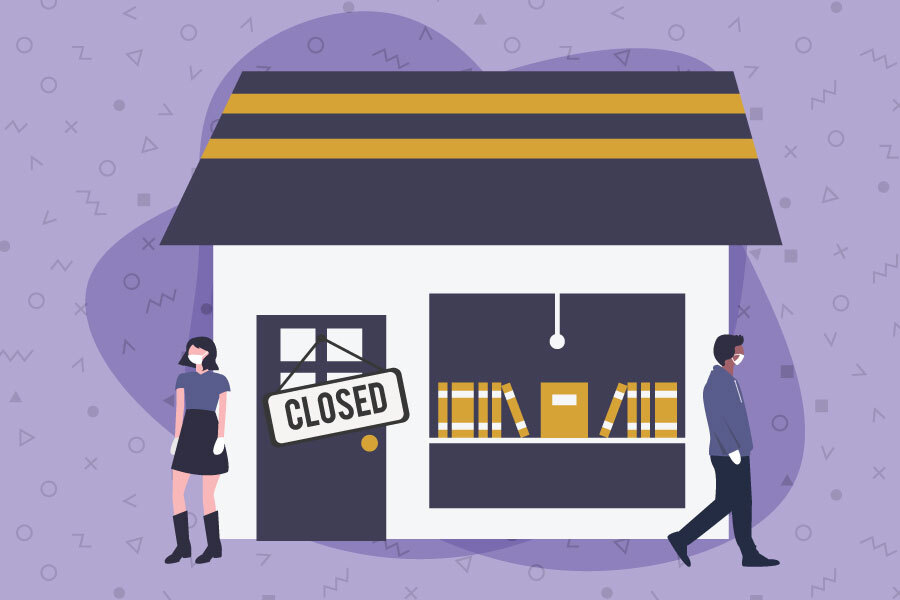 It is well known that many businesses around the world are being negatively impacted by the current state of the COVID-19 pandemic. The question is, what are we doing to mitigate the impact and continue to provide online users and customers with the most accurate information about our businesses?
To put it into perspective, let's say you are looking to go to a store to pick up some things to get you through quarantine or a stay-at-home order. You go to Google, search for the business you are looking for, and Google says they are open. So you take the time to travel there just to find out they are actually not open. You're likely going to be pretty upset that this happened, so let's not do this to your customers! Let's take a look at ways you can communicate to your customers about how your business is being affected by COVID-19 through Google My Business (GMB).
New COVID-19 Post Types
In order to make COVID-19 announcements more visible for customers, Google rolled out a Post Type for posts specifically relating to COVID-19. These posts do not contain an image, most likely because they will be featured higher on the GMB listing than regular
Google Posts
. In addition to no photos, COVID-19 posts will expire after 14 days, as opposed to the usual 7 days.
Temporarily Closing Your Business
In recent updates, Google has made it possible to temporarily close your business in a way that will not affect your ranking on search result pages. If your business is closed due to COVID-19, it's important to update your Google My Business listing to reflect that, so Google isn't sending users to locations that are no longer open.

In order to temporarily close your business via GMB, visit the Info tab in your GMB dashboard. You should see the option to temporarily close your business on the right-hand side.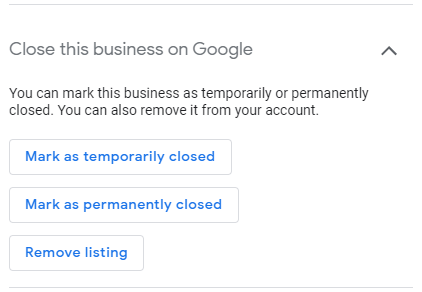 NOTE: Temporarily closing your business will prohibit your listing from getting any new reviews.
Specific Industry Updates
Physicians
Google has added a new feature for healthcare providers that allows them to share Telehealth appointment links within their business information. There has also been an additional update that allows the sharing of a COVID-19 information link. You can utilize this feature by sending users to a page on your website that contains more information about how your business is handling the pandemic.
Restaurants
Google has added buttons to restaurant GMB listings so customers can easily choose whether or not they'd like to perform an "Order Pickup" or "Order Delivery". These options are appearing on most, if not all, restaurant listings, even if a location does not offer those two options, since the buttons are associated with the "Order Food with Google" feature. If that is the case, a customer will receive the message "Sorry, this restaurant doesn't participate".
Another temporary change for restaurants is how they appear on Google Maps. Google Maps now labels businesses as temporarily closed, offering take out and delivery, and more. This seems to be a more accurate way of deciphering which restaurants offer these accommodations and which ones do not.
Retail Chains
Google has recently released an update in which businesses with more than 10 listings (chains) can now bulk post to all of their listings using the Google My Business API. What started out only including COVID-19 posts, this update now includes non-COVID posts as well. It is still up in the air as to whether or not this feature will be continued after the pandemic has settled.
How Google is Helping Your Business Through COVID-19
In addition to all of the recent updates to Google My Business, Google is offering online
support for small businesses
in ways they never have. From donating $880M+ in COVID-19 response efforts to offering free digital marketing trainings, it's clear that Google is doing their best to help mitigate the effects of COVID-19, especially for small businesses. Have you done your part?