Since the beginning of marketing, companies have been searching for ways to easily track how customers are finding their business, and which of their marketing efforts are bringing in the best leads. While there are many ways to do this, call tracking is one of the most effective for digital marketing strategies. Let's take a look at what call tracking is, how it works, and how it can negatively affect SEO.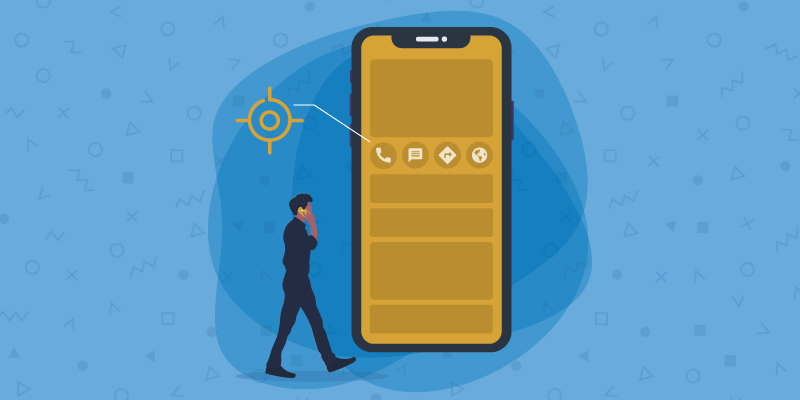 What is Call Tracking?
Call tracking is used to determine how a potential customer had come across your business and is also a good way to track the success of marketing efforts and campaigns. With call tracking, you can expect better leads for your business while putting in little to no effort in the tracking of those leads. However, if not implemented correctly, call tracking can also prove to be detrimental to SEO.
How Can Call Tracking Hurt SEO?
Call tracking can hurt SEO by affecting your business's NAP (name, address, phone number). NAP, which can also be referred to as a citation, should be consistent across directories on the web. Sometimes, you will see NAP also written as NAPW. This citation is including website URL, which is becoming more important when it comes to citations. Any discrepancies in citations can negatively impact your SEO. This has been the biggest affliction to using call tracking, especially within Google My Business (GMB). With Google's previous version of GMB, Google Places, it was risky to use a call tracking number because you were potentially messing up your citation consistency. However, with GMB, adding a call tracking number to your listing will not affect your citations, granted you put the call tracking number in place correctly.
Correctly Adding a Call Tracking Number to GMB
When adding a GMB call tracking number, it's important to understand the steps that need to be taken to ensure your call tracking number is used correctly. Anyone can acquire a call tracking number and add it themselves, but with ASAPmaps, we will not only buy the call tracking number for you, but we will also ensure that it is put in place correctly. We'll even give you the steps to do it yourself! It's actually quite simple:
When in your GMB dashboard, you will find your business phone numbers under the "info" tab. Click the pencil to edit the phone numbers.
Make the "primary phone" your call tracking number, and make the "additional phone" your business phone number.
Let ASAPmaps Track Your Calls for You
By signing up for ASAPmaps, not only are our dedicated account managers tracking your calls, but they are also using those same calls to determine your potential return on investment each month. You'll be able to see your potential ROI grow with a monthly report that shows your business's progress. This is just one of the features that ASAPmaps has to offer. Get started today to get the whole ASAPmaps experience!