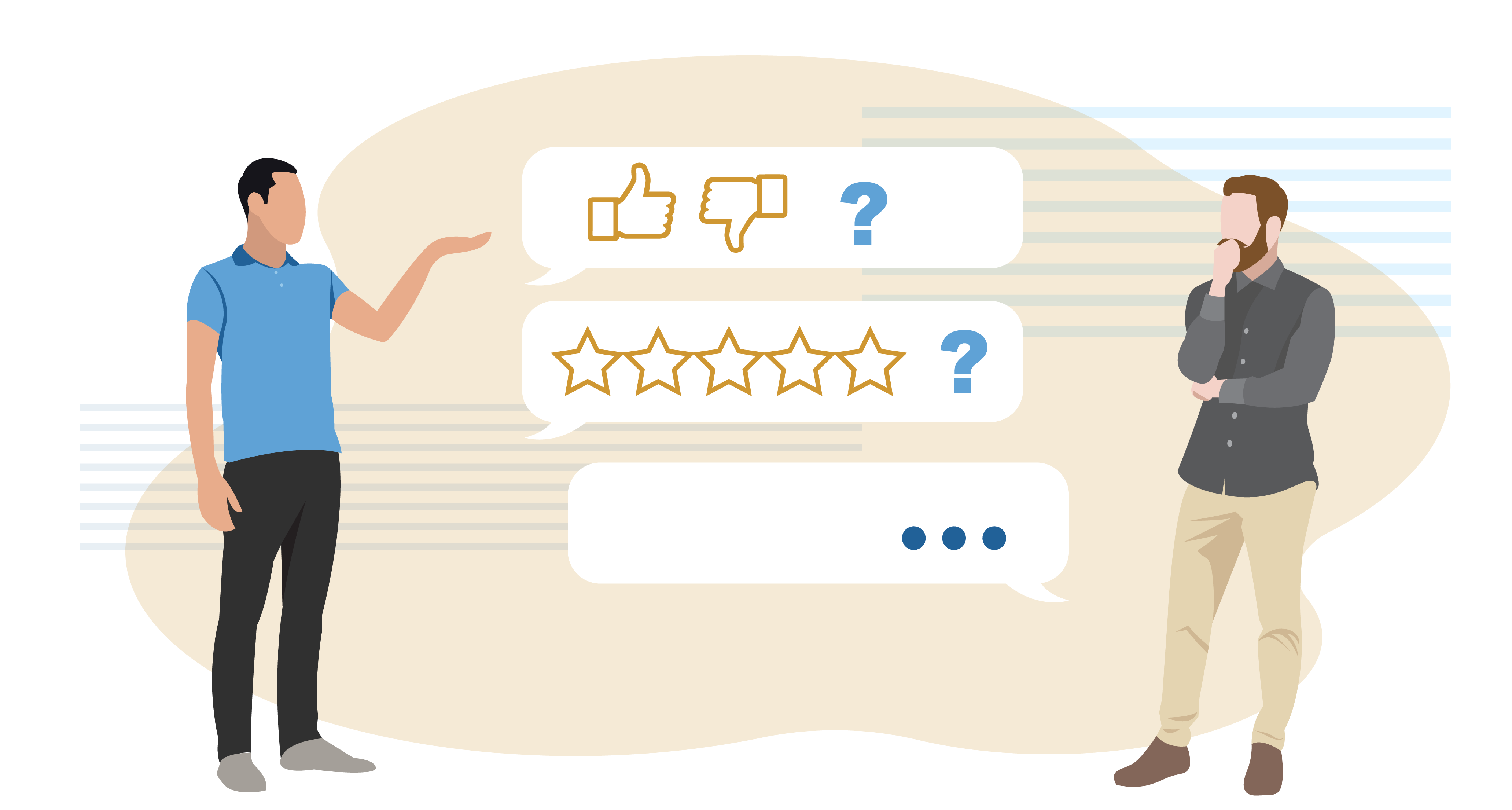 There used to be a time when word of mouth was enough to generate buzz around your small local business, but not anymore. Well, at least not in the traditional sense — while people are just as willing and able to share their thoughts and opinions these days, it's more likely they're going to do it on Google than in their neighborhood social hall. 
The plus side of that is that Google has a much wider and immediate reach — but only if you take the proper steps to ensure your business is both seen and heard from. Fortunately, a Google Business Profile (GBP — formerly known as Google My Business, or GMB) is the ideal platform for exactly that, going far beyond a basic business listing to act as a promotional tool and interactive forum for your business as well. 
Why Google Reviews are important
Claiming, verifying, and optimizing a GBP can benefit you greatly in local search engine optimization (SEO) — in particular by increasing your chances of appearing in the Google Maps Local 3-Pack and/or Local Finder when triggered by geographically-related search queries. But as important as all of that is, it ultimately comes down to what people think and say about you.
In last year's Annual Search Rankings Survey, which polled 44 local SEO experts, the top three GBP conversion factors were all related to social proof, or our tendency to use others' opinions to guide and validate our own. Those factors were:
A high numerical rating (i.e. between 4 and 5 stars) — an expression of the

quality

of your business

Positive sentiments shared within the language of the Google Review (again, quality)

Quantity

of native Google Reviews
What more Google Reviews do for you
1. Increase online visibility
Google Reviews figure heavily into Local 3-Pack rankings — only behind the information you include in your GBP listing itself (as this information directly feeds Google Maps). The Local 3-Pack displays the top three local businesses related to a local search query in a given category as rated by relevance, prominence, and proximity — at the very top of search results. You can't get much more visible than that.

A greater quantity of quality Google Reviews helps up your prominence score, which pertains to how "well-known" you are across the web. 
2. Minimize the impact of negative reviews
Any business owner is well aware that there are certain people who are impossible to please. As more and more customers start patronizing your business, it's not a question of if you'll get a negative, unflattering, or unenthusiastic review — it's a matter of when. The best way of offsetting them is, of course, more positive reviews. What that does is make the negative review weigh less in your overall rating (seeming more like an anomaly), as well as push it down in the most recent reviews that are displayed.

While you'll still have to tactfully respond to that negative review, it's less apt to be staring search users in the face.
3. Stand as social proof
We mentioned it before, but it bears mentioning again. The more authentic Google Reviews you have on your GBP, the more it authentically looks like your business has something going on — and something worth checking out. Not only does this benefit you with local customers, but also with out-of-towners who may be searching for the best businesses in your category or specialty from afar. Furthermore, interacting with and responding to reviewers humanizes you and your business, building trust and relationships. 
How to get more Google Reviews
So how do you get more Google Reviews? Our 8 Proven Strategies to Get More Google Business Reviews should provide the answers you need, but in case you missed it, let's recap:

Simpy ask your customers, whether in person or online with a link you might include on your website, social media profile, or landing page.

Ask for them through an email campaign.

Ask your vendors and partners to put in a good word for you — it helps to leave one for them first.

Earn them by going out of your way to exceed customer expectations.

Do not use bribery in exchange for them, as Google may penalize you or even suspend your GBP.

Proactively respond to them, which encourages more people to leave them and interact with you.

Utilize a GBP management tool like ASAPmaps. 
Manage Google Reviews with ASAPmaps
Customers choose small businesses over larger ones because they're more likely to occupy a unique niche, to provide individualized attention, and deliver a personal touch. It can be a lot to run the day-to-day affairs of your business while also maintaining your presence in local SEO. That is why we've devised ASAPmaps, the do-it-all tool for your Google Business Profile, including Google Reviews management. Start expecting more for yourself in local search, ASAP.